Welcome to Aardvark Jazz Orchestra Online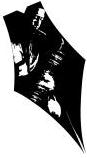 Aardvark founder and musical director Mark Harvey has been named by The Jazz Journalists Association as Boston's 2015 Jazz Hero. The Jazz Heroes awards are made annually to recognize jazz leaders, activists and advocates across the United States. Trumpeter-composer-band leader Mark Harvey has led important jazz initiatives in the greater Boston area and New England for more than four decades; has performed internationally and has recorded with many jazz luminaries; has received numerous awards and commissions; has been widely acclaimed by the international jazz media; teaches jazz studies and composition at MIT; and is a board member of Jazz Boston.
JazzBoston will present this JJA Award to Mark Harvey on Sunday, May 3, in an event at the legendary Wally's Jazz Club, 427 Mass Ave, Boston, from 3 - 5 PM. Music by the John Funkhouser Trio and musicians are invited to sit in. This will be one of the closing events of Jazz Week, April 24 - May 3.
www.jazzboston.org
for information on Jazz Week.
Aardvark Jazz Orchestra: New Music for Jazz Orchestra
Saturday, April 11, 2015 at 8:00 pm
MIT Kresge Auditorium
48 Massachusetts Avenue, Cambridge, MA 02139
The April 11 show featured premieres of new works by Mark Harvey, including Sisyphus of the Snow Banks, inspired by the recent record-setting snowfall in the Boston area; a free-form romp titled Out and Out; and the big band premiere of FiLmprov Cha Cha Cha, plus audience favorites No Walls and De-Evolution Blues. The band marked the Billy Strayhorn Centennial with his lovely ballad Almost Cried, from the movie Anatomy of a Murder. Also, Aardvark honored the Boston Marathon survivors and victims, including MIT police officer Sean Collier, with Mark Harvey's piece Commemoration (Boston 2013), given its premiere in 2014.
This concert was sponsored by MIT Music & Theater Arts as part of its Faculty Concert Series.
The new CD "IMPRESSIONS" features seven compositions by Aardvark music director Mark Harvey that Francois Couture has called "highly enjoyable . . . with convincing writing and strong performances." (Monsieur Delire/Canada). The music conjures up a variety of moods, emotions, and tone colors, as well as inspirations from socio-cultural events in Boston's history, such as the struggle for desegregation of the public schools, the urban renewal fiasco of the old West End neighborhood, and the tragedy of Sacco and Vanzetti. This exploratory music ranges from the lyrical to the Dada-esque, from the meditative to the monumental.
Reviews of the recording are enthusiastic:
"Exceptional music" Ken Cheetham, Jazz Views
"It's great music. Aardvark have an eloquence in their improvisation written inside the art of orchestration. A pity Duke and The Count can't hear where their great art form has gotten to." Steve Davis/What's New Jazz Magazine, UK
Click Read More below for ordering information.
Read more...
The Aardvark Jazz Orchestra, one of the longest running large jazz ensembles in the world, continues its historic 41st season with a concert of music by founder and music director Mark Harvey on Saturday April 26, 2014 at 8:00 pm at MIT's Kresge Auditorium. The centerpiece will be the world premiere of Harvey's Commemoration (Boston 2013), a tribute to the victims and survivors of the Boston Marathon tragedy. No Walls, a staple of the Aardvark repertory, will be offered in a spirit of unity and healing. No Walls has been selected as the official song for JazzBoston's Jazz Week (April 21-30, 2014). Also on tap: another Mark Harvey premiere, Spaceways,a celebration of Sun Ra in his centennial year. This concert is presented by MIT Music and Theater Arts, in conjunction with JazzBoston's Jazz Week and the Smithsonian Institution's observance of April as National Jazz Appreciation Month. Read the full article.
Jazz Week has declared Mark Harvey's composition "No Walls, " the official song of Jazz Week. And the music has inspired the theme for the week, April 25 through May 4 "No Walls: A Salute to the Power of Jazz to Bring People Together," especially significant in this season commemorating the first Boston Marathon since last year's tragedy. Read the Globe article.

To obtain a recording of "No Walls," the culminating work of the CD "No Walls: A Christmas Concert," please send a check payable to Aardvark for $15 [shipping and handling included] with your name and postal address to Mark Harvey, PO Box 8721, JFK Station, Boston MA 02114..\
Aardvark Jazz Orchestra's April 21st concert at MIT was featured in a review in the Sunday Boston Globe:
CAMBRIDGE ­— When you think "jazz college," MIT probably isn't the first place that comes to mind. But this year, MIT is celebrating 50 years with jazz on the curriculum, going back to the hiring of Herb Pomeroy in 1963. Saturday night, current MIT jazz-faculty member Mark Harvey led his Aardvark Jazz Orchestra in a program at Kresge Auditorium that celebrated the MIT benchmark as well as the 40th anniversary of his band, and, coincidentally, Jazz Appreciation Month... Read the full story at the BostonGlobe.com
We're pleased to announce that Aardvark's new CD, Evocations (Leo Records) has been named to The New York City Jazz Record's Best of 2012, Large Ensemble Releases!
Click here to view the full Best of 2012 listings (PDF, opens in new window)
A brand new AARDVARK T-SHIRT in celebration of our historic 40th season is now available in most sizes with an elegant design -- red on either black or teal shirts. (To check on availability of specific sizes, please email This e-mail address is being protected from spam bots, you need JavaScript enabled to view it ). Click images at right to view a larger image.
To order, please send a check for $17 (shipping & handling included) payable to Aardvark c/o Mark Harvey, PO Box 8721, JFK Station, Boston, MA 02114. Order now for prompt delivery and best selection!
Please visit Aardvark Jazz Orchestra's Facebook page and click Like to stay in touch with the Aardvark Jazz Orchestra.
Click here to visit and like our Facebook page for updated event and music information.
Already garnering enthusiastic reviews, EVOCATIONS, on Leo Records, one of the world's leading adventurous music labels, showcases the original compositions of music director Mark Harvey.
These pieces display a masterful blend of jazz traditions and 20th-century music while allowing for much individual, collective, and conductor's improvisation.
"a modern and absolutely unique sound"
Jazz Podium
(Germany)

"filled with never-ending movement, change, turbulence, playfulness, contradictions...that not only works but also provokes and surprises"
UNI Magazine
(Czech Republic)
Click "Read more" below for more info and
Order Your CD Today!
Read more...
Click the image below to watch the video in a new window on YouTube.
Or click this link: http://youtu.be/86-sVi3vZAA

Aardvark has received a highly complimentary mention in a brand-new book by composer/educator Graham Collier entitled the jazz composer: moving music off the paper (London: Northway Publications, 2009), p. 124.

Discussing a quartet of international ensembles, including Aardvark, and comparing these with some of the recognized names in today's big band music, Collier writes...
Read more...